Book a tour
There's something about Balblair distillery that makes visitors feel instantly at home. At Balblair, we take great pride in what we do. We want to share it with the world, not only through our malts themselves, but by letting people see behind the scenes at our distillery. You can explore our buildings, meet the makers, learn how we craft our malts and enjoy a taste or two of our whisky, from the very place it was born.
Our silent season begins on the 1st of July until the 5th of August. While the distillery may be quieter than normal due to their being no production, you'll receive the same warm welcome to our Highland home. If you have any queries regarding your tour, please contact our Visitor Centre team directly on +44 (0)1862 821273 or by emailing enquiries@balblair.com
BOTTLE YOUR OWN WHISKY.
In our Distillery Shop, you'll discover a wealth of Balblair merchandise and whisky. You can even purchase the rarest release of them all; your very own hand bottling.
We welcome visitors to buy a bottle from a hand-selected cask which you can fill, cork, seal and label yourself. Once you've signed the ledger, you'll have captured your very own piece of True Highland Spirit.
True Highland Spirit
Intimate and educational, our True Highland Spirit tour provides a taste of what it takes to produce our whisky. Discover our craft and learn about our history, before sampling two of our whiskies.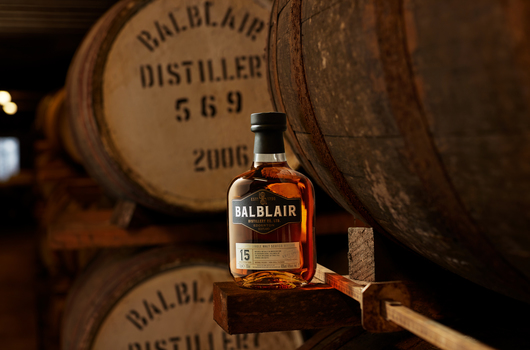 Angels' Share
An enriched version of our True Highland Spirit tour. What's more, on our Angels' Share tour, you will get the opportunity to sample four of our beautiful whiskies.
Visitor Centre Opening Hours
April - September
Monday - Friday: 10am - 5pm
Saturday: 10am - 4pm
October - March
Monday - Friday: 10am - 4pm