Highland Whisky Festival
Balblair Distillery, renowned for its exceptional, award-winning single malt whiskies, is excited to announce its participation at the only whisky festival in The Scottish Highlands.
Get real insight into the painstaking craftsmanship and fascinating story behind Balblair with the chance to experience two truly special tours for one day only! Taking place on Monday 25th September, whisky enthusiasts and connoisseurs will be given a chance to see first-hand behind the scenes of Balblair's whisky making and really understand the heart of the brand with renowned Distillery Manager, John MacDonald.
Dating back to 1790, Balblair is the quintessential distillery situated on a beautifully picturesque hillside. As the oldest working distillery in the northern Scottish Highlands, Balblair is rich with history. Guests will have the chance to learn about the magical birthplace of Balblair and enjoy an intimate tasting with the makers behind the whisky.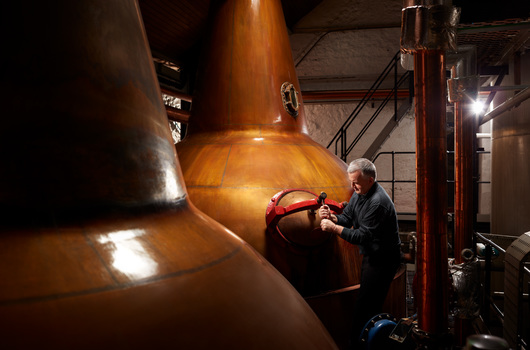 The Classic Tour & Tasting
As part of the Highland Whisky Festival, the Classic Tour and Tasting takes ten visitors on a journey of discovery into what makes our distillery so exceptional.
Book Tour
Highland Whisky Fesitval
September 25th 2023
10am - 5pm